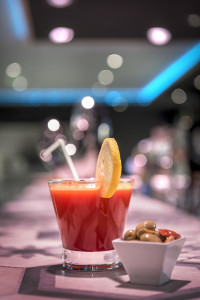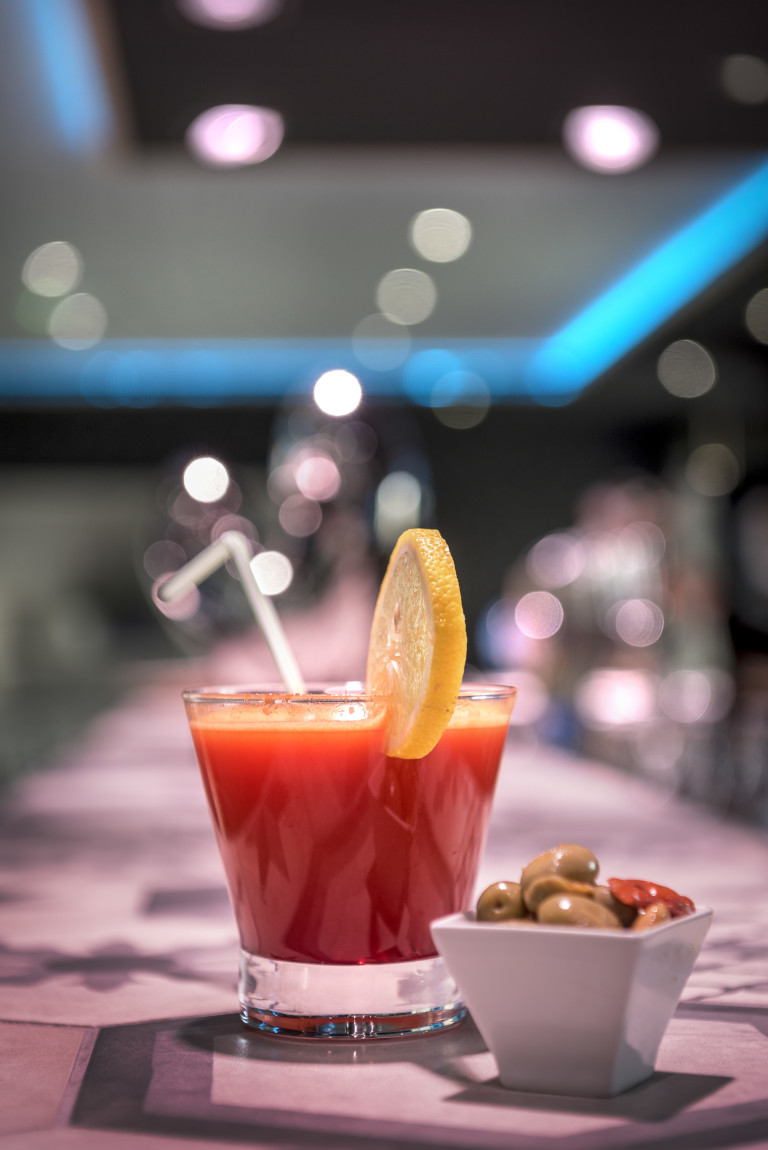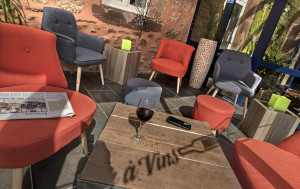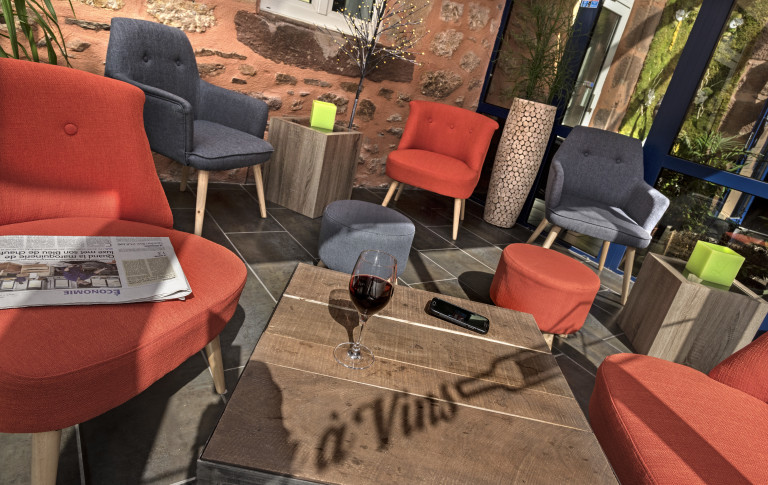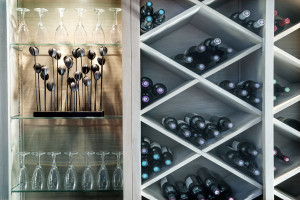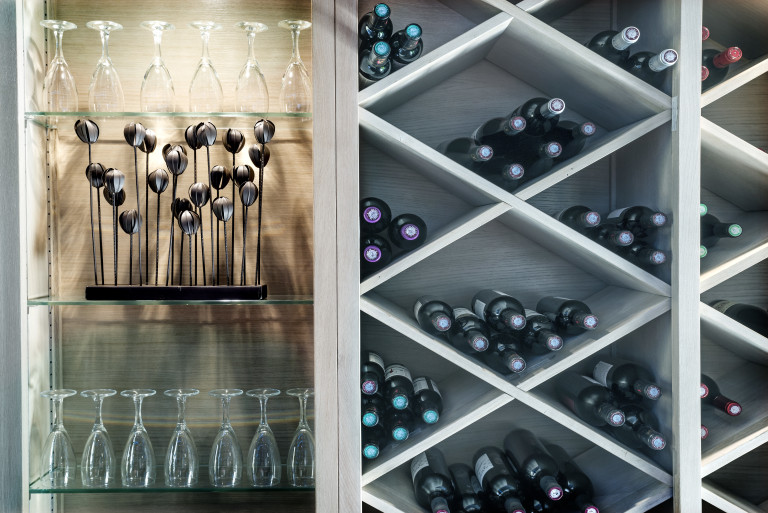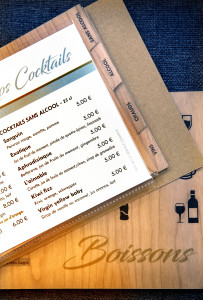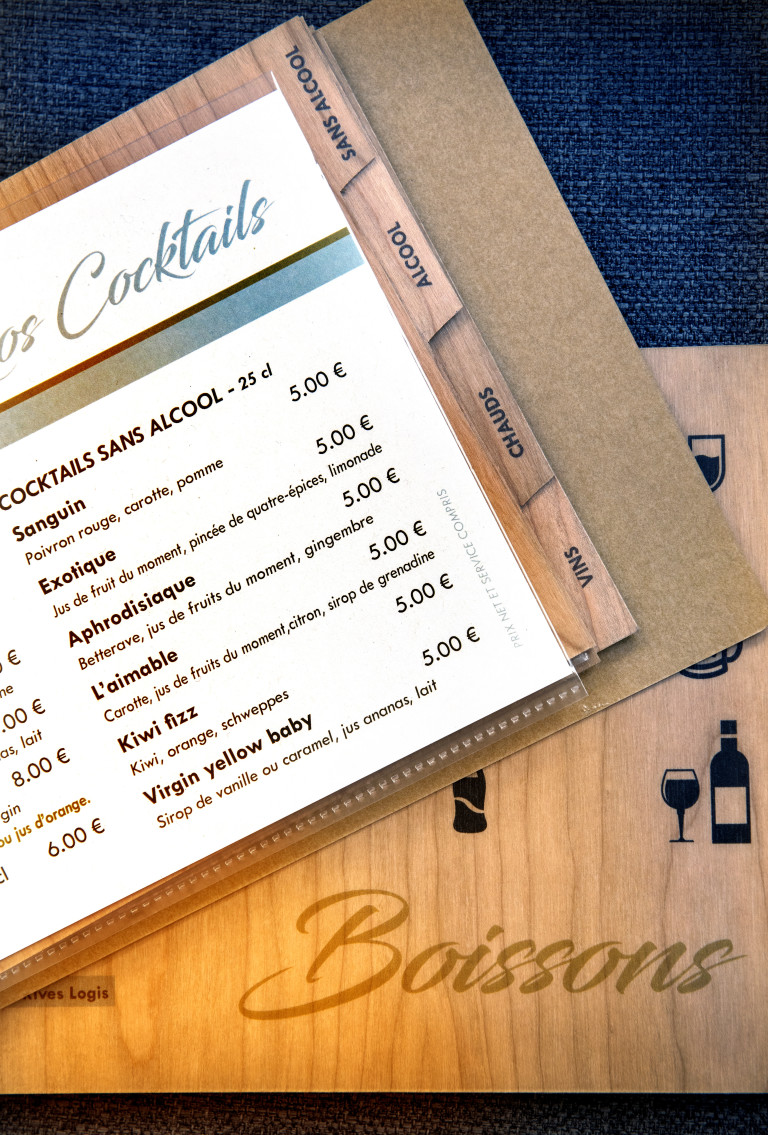 The portion: €4
Creamend eggplant
Fried whitebait
Brochettes of chicken marinated with lemon
Brochettes of teriyaki pork
Fishcakes
                                                                      Suggestion of the moment                                                                                                                                            
You can enjoy our tapas at midday when the Brasserie is opened and in the evening from Wednesday to Sunday
Every week, the Brasserie Les 2 Rives welcomes you for your after-work parties. From 7 pm to 10.30 pm, enjoy a friendly moment with your colleagues and friends.
On Thursday, Friday and Saturday evenings, we propose you a plate of the moment with different tapas such as:
-Fish cake
-Goat's cheese from GAEC Rodier-Sartre
-Sheep's cheese, from Lévéjac
-Fried whitebait
-Cooked meat
This plate can be changed at any time.
Your plate will be served with a bottle of wine of €25.
The after-work set menu at €45 and it is included:
-the tapas plate
-the bottle of wine of €25
If you prefer a set menu without alcohol, this offer will be adaptaded.
Non-contractual pictures