Our ecotourism approach
>>
Since we opened, in Mai 2011, we strived to reduce our impact on the environment. Thereby, we choose a voluntary approach to preserve our planet :  
Acoustic and thermal insulation
Reversible air conditioning
Energy-saving lamps
Water-saving system for shower and toilets
Minimum waste and recycling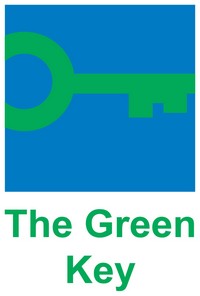 We also use only environmentally –friendly products such as wood, non-toxic water-based paints, green cleaning products, recycled office supplies, organic and local food served at the breakfast. The green key label awarded in 2013 the ecological approach of the Hôtel Les 2 Rives !          
We encourage our guest to support our approach:
Don't hesitate to sort you r waste
Don't forget to turn off  the lights as you leave  your  room
Use only the towels you need
Enjoy the organics amenities…
We thank our guests who, during their holydays as at home, think about the environment, respecting an ecotourism approach.