Sunday evening and Monday evening special offer
For your stop along your journey on the A75, we offer you a special offer on Sunday evening and Monday evening.
Your stay on the banks of the Lot, a moment of calm, indeed, for your evening, our restaurant team being in rest these two evenings, we propose you to eat around a gourmet board (charcuterie and cheese) composed largely of local products. Discover this gourmet moment in all simplicity.
Your stay Sunday evening and Monday evening included:
CONFORT + room (subject to availability)
Breakfast in room or buffet (your choice)
a gourmet board of the terroir
a bottle of red wine from Domaine de Familongue (37.5cl) Discover you offer
hot drinks and mineral waters
A Romantic stay in Lozère : Cocoon Special Rates on March and April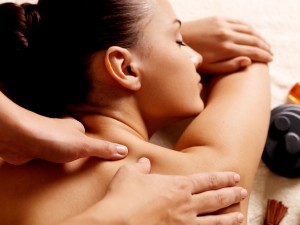 Relaxation and calm are planned in Lozère. Come and relax on the banks of the Lot at the Hotel *** Restaurant Les 2 Rives Logis.
And make you pampered at Sublim'elle in the heart of the village.
Your romantic stay in Lozère begins now !
Family stay in Lozère at Le Vallon du Villaret : small price in April and June 2019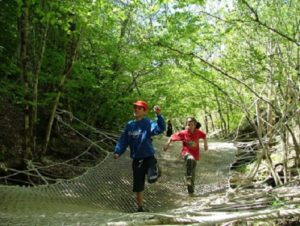 The Vallon du Villaret in Lozère is a place of games, art and nature. Three hours of games and surprises in a charming forest. The hostel and the shop are located in the old barns of the farm. It is an amazing paradise for children, where many come… without children! For 20 years, this unique place in France is one of the most visited sites in Lozère.
Gourmet offer, your good deal of April and June 2019 at 114.50€/pers
Wishing to escape during the month of April 2019, the Hotel Restaurant Les 2 Rives has thought of you to escape for a moment.
Take the opportunity to discover the Lozère and the Aveyron, the choice of activities in good weather is more important.
In order to enjoy a gourmet moment during your stay with among us, we propose to you :
o CONFORT+ room (according to availability)
o Breakfast in room or buffet (your choice)
o dinner at the restaurant
o treats from Malakoff
o Two aperitifs accompanied by their tapas of the moment
o Hot drinks and free mineral waters Discover your Offer
July and August – Formula 3 nights in half board at -20%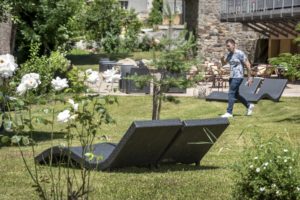 Discover a brand new offer for the beautiful days.
From the end of June to the middle of July and from the end of August to the end of September, we offer a stay of 3 nights in half-board.
Come and discover our beautiful Lozère and enjoy all its assets both in terms of gastronomy and cultural visits.