THEMATIC EVENINGS
Throughout the year, we make every effort to entertain you and offer you various animations !
Do not hesitate to share your suggestions for upcoming evenings !
The Café Philo Evenings
These evenings of exchange are offered to you so that you can exchange on a topic during a
friendly and warm moment.
The dates to remember :
• April 06, 2019 at 8.30pm : Is democracy an utopia?
• May 11, 2019 at 8.30pm : Between Dream and Reality
• June 08, 2019 at 8:30 pm : The Idea of Identity
Book your tabel to 00+334.66.32.99.97
The Salsa Evenings
In collaboration with a latin dance teacher from Mende, these evenings are offered once a month.
During these evenings, an lesson is offered to start and introduce you to new passes on batchata
or kizomba.
The next proposed dates are :
• March 27th, 2019
• other dates to come…
Book your tabel to 00+334.66.32.99.97
« Accords mets et vins » evenings
We continue our short circuit approach to the wine list. During these various evenings, we will
introduce you to some producers with whom we work and we will introduce you to their vintages
with dishes prepared by our chef Elie DEGLIAME.
Our quality approach to the products chosen to make you salivate and our wines have enabled us
to be rewarded with the Master Restorer Label.
On the 26th of April, 2019 at 8pm we propose you an evening with « Accords mets et vins ».
Throughout the evening, Nicolas will introduce you to the wines of the Domaine Malavieille around
the menu proposed by Laetitia, Chef Elie DEGLIAME and their teams.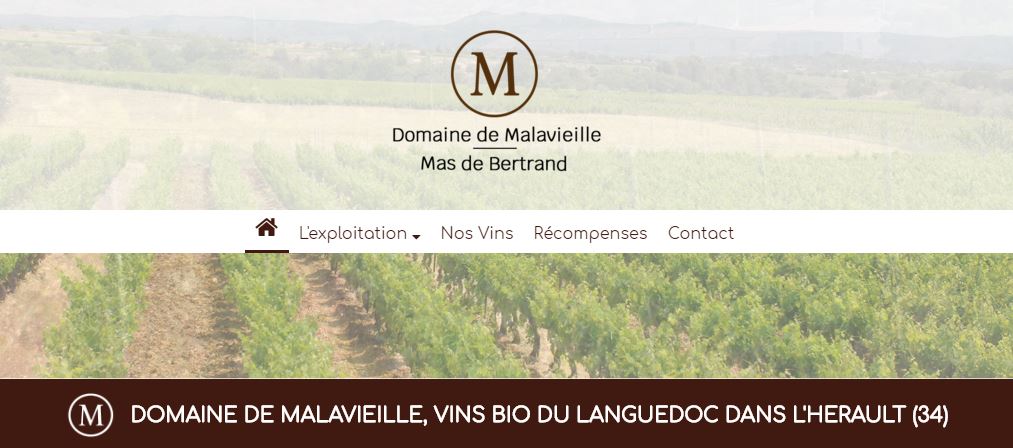 On this occasion, discover a part of the new spring menu of Restaurant Les 2 Rives.
During the aperitif, discover the Cuvée Charmille in white and rosé
****
Gravelax of trout from Saint Frézal, with its foam and beet pickles
****
Sweetbred lamb with almonds and Arabica sauce
****
Assortment of cheeses
****
Leaf to leaf, ganache with white chocolate raspberry Valrhona
Enjoy of the propositions that will be made to you during the evening ! You will share the table with the winemaker and other guests.
Remember to book your gourmet and friendly evening.
Your evening with food and wine pairings at 38€ per person.
Book your tabel to 00+334.66.32.99.97
You will also have the possibility to buy on site the wines tasted during the evening.
The Domaine de Malavieille is an emblematic place located in the South of France. The estate is
located on basaltic terrain in what is called "Les Terrasses du Larzac".
Convinced of the necessary organic performance to produce perfect wines and anxious to be in
harmony with the agriculture of the living, since 2000 we have subscribed to the label Organic
Agriculture AB and Demeter for biodynamic agriculture.
Our concert evenings
Several times during the year, we offer evenings with different themes and mostly accompanied by
music groups.
On sunny days new dates will be set so that you can enjoy our outdoors, and in a friendly and warm atmosphere you can taste the dishes of our chef Elie DEGLIAME, all served by our welcoming and warm team.
Stay tuned, follow us on our Facebook, Instagram and Snapchat.
All the new features and animations are announced !